Life is hard and can become difficult to deal with for many reasons, that is why many individuals find it helpful to meet with experienced counsellors that are trained to listen to what is going on in their lives and who can work with them to unravel their individual meanings to enable them to move forward to a fuller more enjoyable life.
Counselling and Therapy can give you the chance to explore your thoughts and feelings with someone who is not personally involved, critical or judgmental.
When it seems problems are irresolvable counselling and therapy can help you look at life in ways you may not have considered before bringing insight and understanding.
I am a professionally qualified counsellor based in Cardiff.
I am a registered member of the British Association for Counselling and Psychotherapy (BACP), working with individuals providing counselling and support in a safe, respectful, confidential environment and abiding by a high standard of professional ethics.
My Philosophy
I believe that change is always possible if the right conditions are present, therefore it is of the utmost importance to me that clients are offered a safe, confidential space in which to explore their concerns, where valuing, acceptance and compassion are paramount.
Approach
My counselling approach is based on the relational integrative model that blends theory and techniques from the Humanistic (person-centered), Relational Psychodynamic and Cognitive Behavourial Therapy (CBT) schools of psychotherapy. By using the relational integrative approach, I can adapt my way of working to the unique needs and wishes of each individual – being particularly interested in relationships, and how they have affected your perception of your world; including those who influenced you in early life, those around you today and the counselling/client professional relationship that is created between us.
By exploring the assumptions you hold about life and what has created your individual meanings – insight and awareness can be developed which may lead you to reassess or challenge those assumptions. We can then work together to develop strategies to help you bring positive change into your life.
Services
I am experienced working with clients of all ages and from all backgrounds with issues that include; (but are not limited to) depression, anxiety (including phobias, panic and trauma), low self esteem, abuse, relationship issues, stress and anger, bereavement and loss, life change, obsessive compulsive behaviour, self harm, eating disorders, personal development and general counselling and psychotherapy for low mood.
Life Experience
I have experience of working as a counsellor for Cardiff University, an Employee Wellbeing service in the NHS and a drug and alcohol agency. From my many years of working in both the private and public sector in finance, administration and management, I have seen first hand how stress and devaluation can negatively affect people – it is my particular interest to help and support individuals to build strategies to cope with change and to move forward positively in their lives.
Accreditations
MA Integrative Counselling
Post Graduate Diploma Integrative Counselling
Bsc (Hons) Sociology
MBACP (Accred)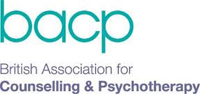 Sessions & Charges
Sessions cost £50 and last for approximately 50 minutes. The number of sessions required varies from person to person depending on the nature and complexity of the issue. I offer both short and long-term counselling
We will assess your individual needs in our initial session and will explore what your problems and concerns are and what you hope to gain from counselling. This initial session is very important as it gives us the chance to decide whether I am the right person for you to work with. If we do decide to work together we will review periodically what we are covering in order to keep our sessions focused so that you gain the most benefit from your therapy.
Supervision
I have a small number of Supervision slots available each year for fellow Counsellors and students. Rates are negotiable and sessions are held in my private studio. Please submit your enquiry as normal but mention Supervision and I will contact you.
Mindful Living Sessions 
Due to the number of client's who have requested specific courses for Mindfulness and specifically Mindful Living, I now hold a small group session in my private studio (subject to demand) once every 3 months. If you are interested in participating in these sessions please submit your enquiry mentioning Mindful Living Course and I will contact you and let you know available dates.
Depression or low mood
Low self esteem
Perfectionism
excessively high standards
Body Dysmorphic Disorder
eating disorders such as bulimia, anorexia, binge eating
Stress
Anxiety
panic attacks, phobias, OCD, perhaps intrusive or repetitive thoughts and/or behaviour such as washing or checking
Self Harm
Pregnancy loss
such as miscarriage, stillbirth or neonatal death – No matter how long ago
Infertility
Bereavement
Trauma
experienced after a distressing event/s or trauma resulting from exposure to physical, sexual or emotional abuse
Life transitions
job loss, retirement, mid-life issues or any major life changes.
Relationship Difficulties
How we build and maintain our relationships with others depends on the types of attachment we have experienced from others, our separations, or loss. You may feel that there is a need to work on your patterns within relationships or even that you feel a need to be able to walk away form an abusive or unrewarding partner. Sexual and Gender identity issues
One in five Britons has consulted a counsellor or a psychotherapist
Almost one person in five has consulted a counsellor or psychotherapist, while almost half the population know someone who has, according to a BACP survey which suggested that the stigma attached to 'talking therapies' was disappearing.
The survey shows that attitudes towards counselling and psychotherapy appear to have changed markedly since it conducted a comparable investigation in 2004 – finding that 94 percent of people now consider it acceptable to have counselling and psychotherapy for anxiety and depression, compared with just 67 per cent in 2004. Similarly, public acceptability of therapy for divorce or relationship breakdown has risen from 52 per cent to 85 per cent over the past six years. More than nine out of 10 believe that it is 'more acceptable to talk about emotional problems than it was in the past'.
'This survey represented a significant shift in people's attitudes towards therapy – practically a revolution – at a time when mental health conditions such as anxiety and depression are far more common than was realized.' Said the BACP President, Cary Cooper, Professor of organisational psychology and health at Lancaster University.
Therapy Today – September 2010
I practice from Cyncoed Consulting Rooms (CCR) which is conveniently located in a quiet Cardiff suburb with easy access to the M4 and ample parking at all times of the day.
Please be assured that as a practitioner working from CCR, I have been independently CRB checked, vetted and certified as fit for practice.
If you submit an appointment request using the link below, we will contact you in order to arrange a suitable appointment. However, if in the first instance you would like to speak to me directly for a brief discussion; perhaps to determine whether you would benefit from therapy, please give details of your phone contact number and a convenient time for me to call in the message box below.
Tel :
029 2076 4611
Fax :
029 2076 4622
Address :
Cyncoed Medical Centre
Dartington Drive, Pontprennau
Cardiff, CF23 8SQ